Part of 

Dutch Design Week 2018
Madillo is a helmet that individually reacts to your head and automatically adapts its size. Sharing it with all of your friends makes you enjoy your ride even more. It is predestined to introduce it to scooter sharing, making it accessible for more people. But the helmet is not only liberating, it is guarding. 
​​​​​

The innovative technology is based on a layer of a so-called auxetic material. Auxetic materials have the special characteristic to stretch across the stretching direction. Planes can be deformed three-dimensional and withstand huge amounts of pressure when being in a fixed state. To adjust to your head the structure rotates around a cylinder each right and left. Ribbons are drawn through the structure leading into the cylinders where a tiny motor with the aid of sensors brings the helmet to a perfect fit.
Cleverly weaved LED's emphasize your actions to be seen even better by the driving public that now always knows what you are up to. When turning or braking the light shines through the inner structure, making it exiting and dynamic. In an emergency Madillo recognizes the accident and pulsates in a red light to create a warning for other traffic participants.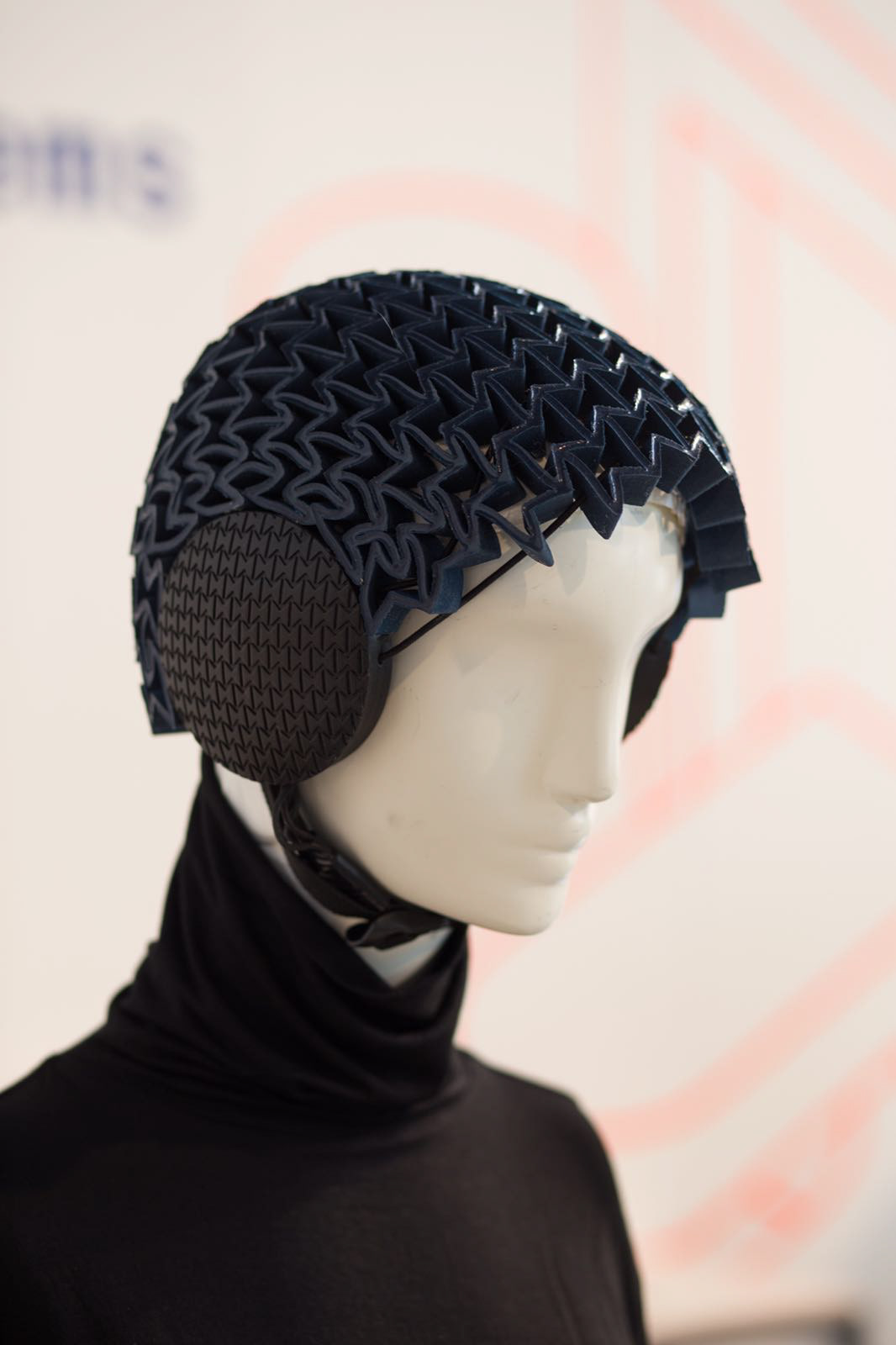 If you are unable to reach out for help after an accident Madillo automatically detects the collision and calls the ambulance for you while transmitting your location. With this and the red pulsating warning light Madillo defines the future of safety. 
in cooperation with Brose Fahrzeugteile GmbH & Co. KG
Mentor: Prof. Pelin Celik